Oil and Gas Jobs in Middle East | Job vacancies for the leading Oil & Gas Companies in Saudi Arabia, Dubai, and Kuwait. A large number of job vacancies in various job positions. All interested candidates please check the details and apply.
Oil and Gas Jobs in Middle East
Openings for World's Largest Oil & Gas Company in Saudi Arabia, Lansea Group in Dubai & Bahrain, and Power Plant Maintenance in Kuwait.
Oil & Gas Company in Saudi Arabia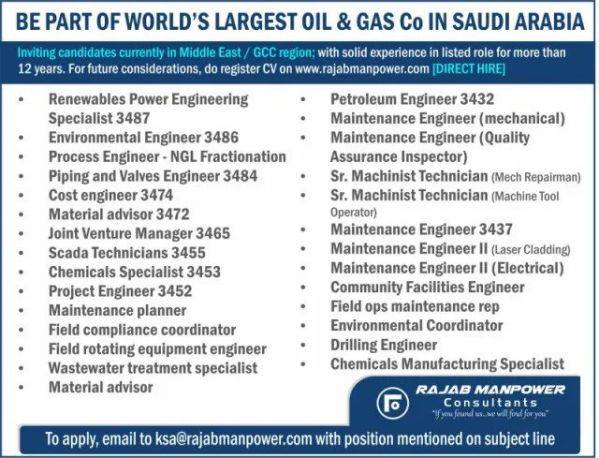 Job Positions:
Renewables Power Engineering Specialist 3487
Environmental Engineer 3486
Process Engineer – NGL Fractionation
Piping and Valves Engineer 3484
Cost engineer 3474
Material advisor 3472
Joint Venture Manager 3465
Scada Technicians 3455
Chemicals Specialist 3453
Project Engineer 3452
Maintenance planner
Field compliance coordinator
Field rotating equipment engineer
Wastewater treatment specialist
Material advisor
Petroleum Engineer 3432
Maintenance Engineer (Mechanical)
Maintenance Engineer (Quality
Assurance Inspector)
Sr. Machinist Technician (Mech Repairman)
Sr. Machinist Technician (Machine Tool Operator)
Maintenance Engineer 3437
Maintenance Engineer II (Laser Cladding)
Maintenance Engineer II (Electrical)
Community Facilities Engineer
Field ops maintenance rep
Environmental Coordinator
Drilling Engineer
Chemicals Manufacturing Specialist
Apply Email: ksa@rajabmanpower.com
Also, Apply for – 500+ Gulf jobs – Malayala Paper
Lansea Group in Dubai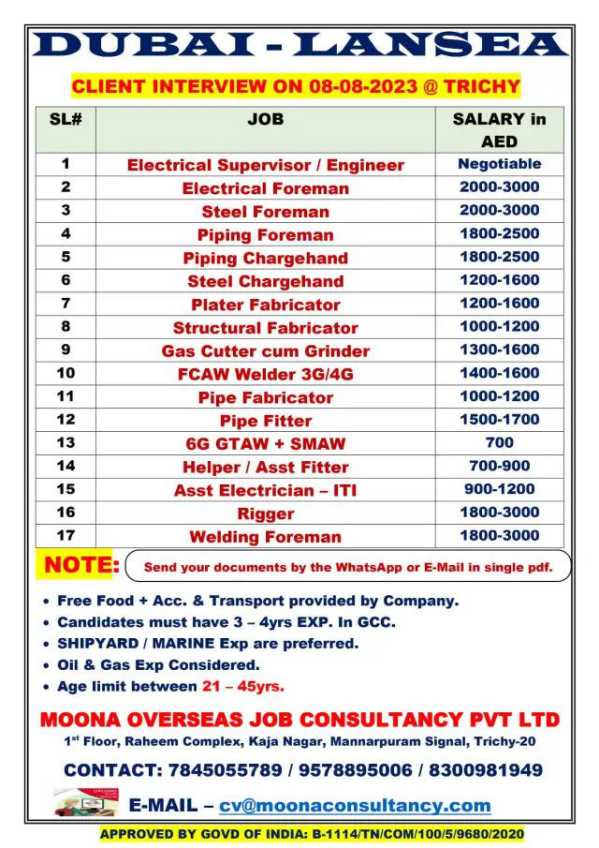 Lansea Group in Bahrain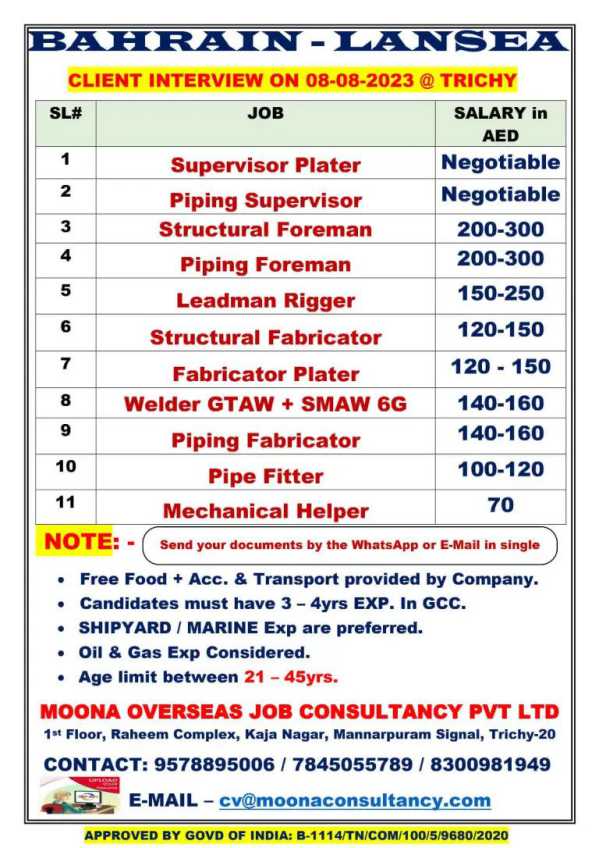 Power Plant Maintenance in Kuwait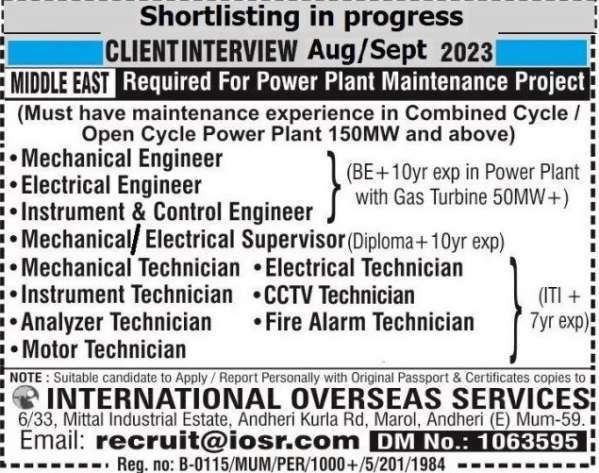 Job Positions: As given in the image
Requirements:
All candidates to have Maintenance experience in Combined Cycle / Open Cycle Power Plants 150MW and above, with specific experience in Gas Turbines
Experience in Gas Turbine units of above 50MW in CCPP and/or OCPP is a must.
Engineers must have degrees from NBA-accredited Engineering Institutions only.
Apply Process
To Apply Please send your Cv and supporting documents in a single PDF file to the email address given in the job images, or contact on the given phone numbers for more details. Please don't forget to mention your job position in the email subject line.