Ambe International recruitments | 100+ Jobs – Urgent Requirements for the multiple companies in Bahrain, Saudi Arabia, Oman, and Qatar. A large number of job vacancies, interested candidates who are willing to apply, please read the details and apply accordingly as details are given in the papers.
Ambe International recruitments
All these recruitments are done by Ambe International, Mumbai, interested candidates with related experience please send you Cv along with supporting documents to the email address / or contact on given phone numbes, all details are mentioned in the images.
There are large number of job vacancies for different fields or companies – Oil & Gas Jobs, Shutdown jobs, Engineering and construction, Technical jobs, and Facility management company in Saudi Arabia, Oman, Qatar, and Bahrain.
Bahrain Long-Term Project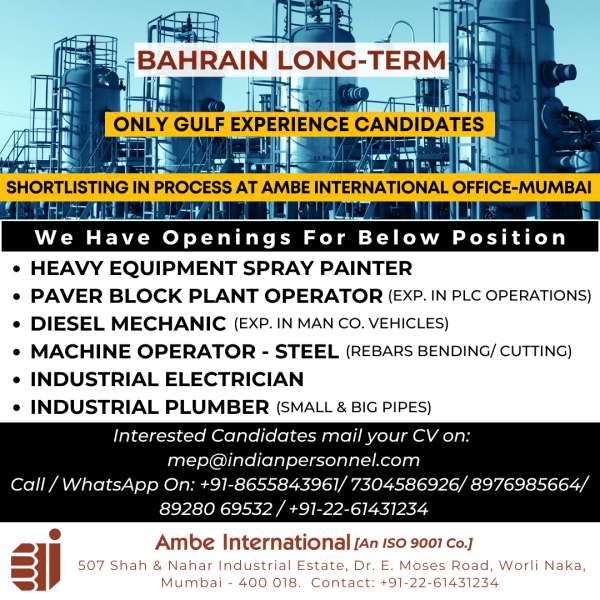 Oil & Gas Jobs – Middle East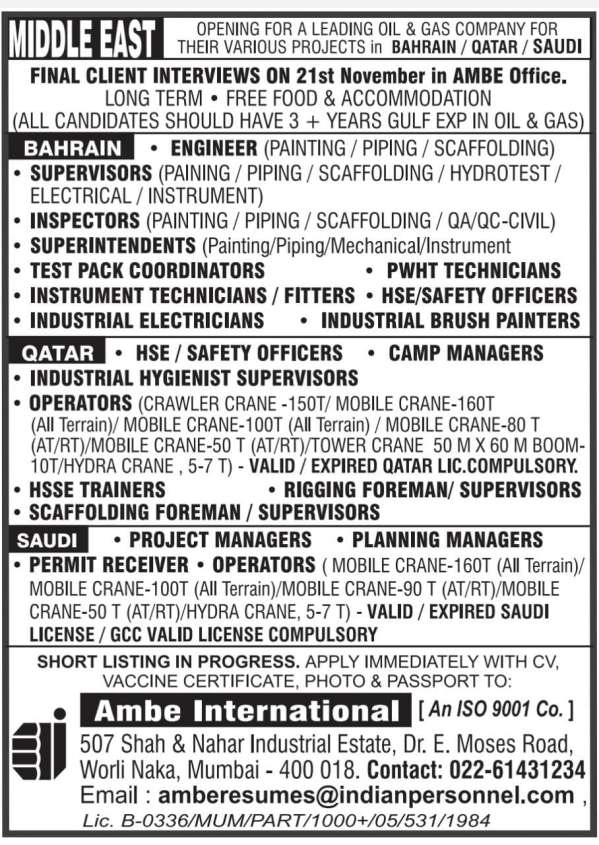 Laundry Technician – Free Recruitment for Oman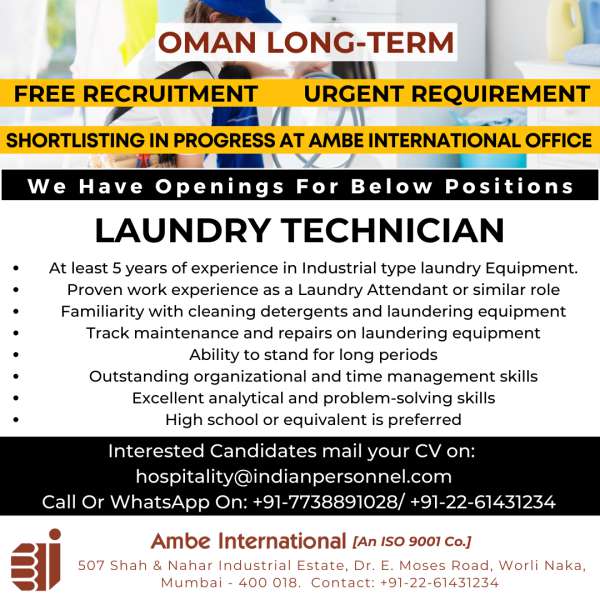 Bahrain Free Recruitments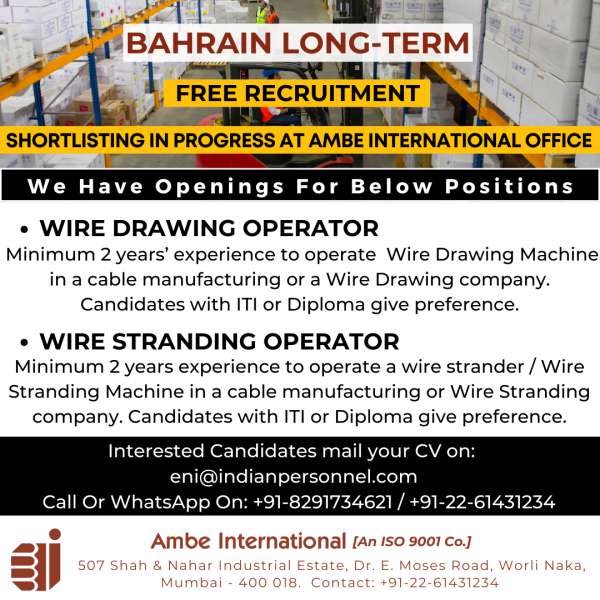 Saudi Arabia Job Vacancy – Large vacancies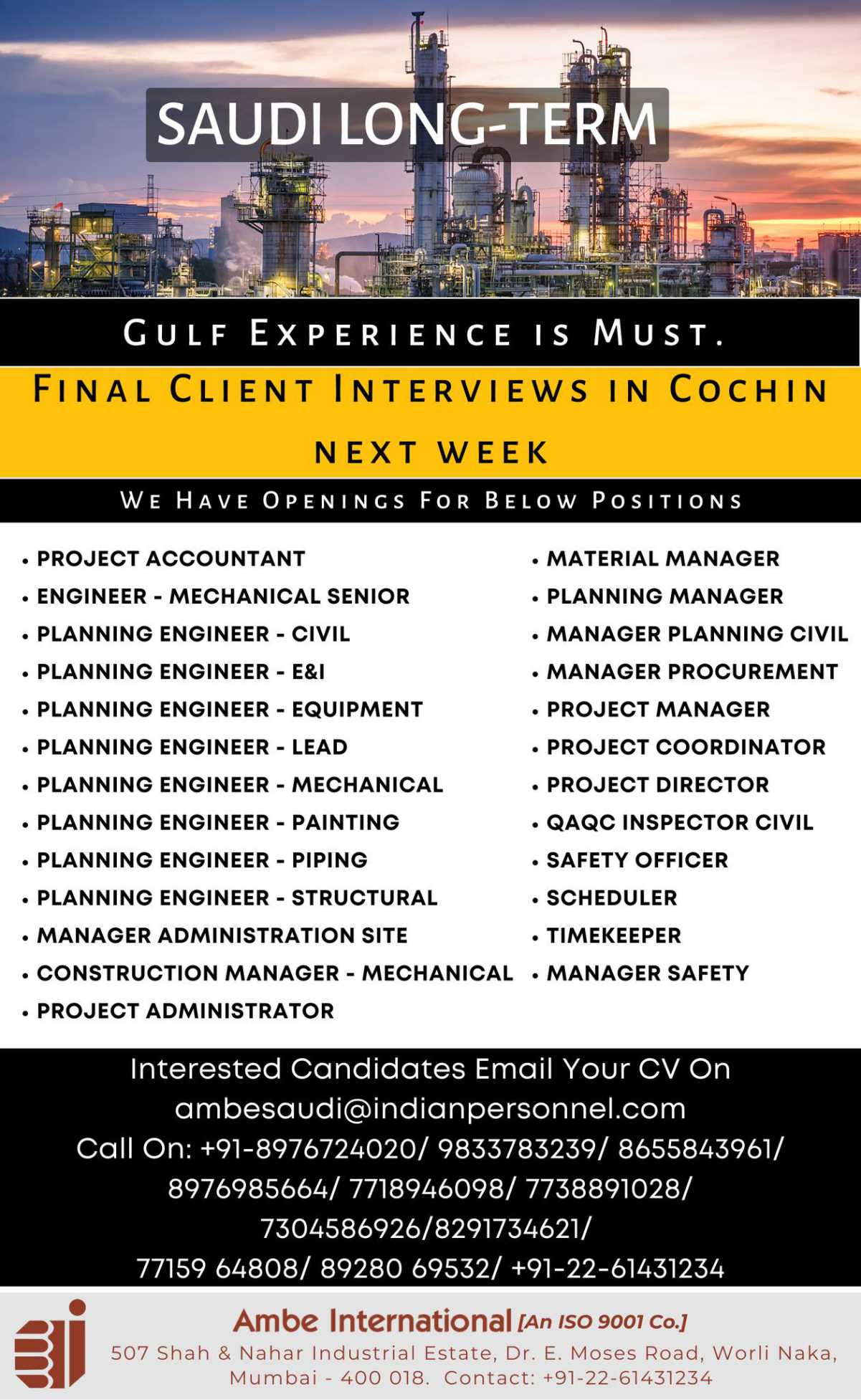 1000+ Jobs – Today Gulf Jobs PDF Paper
Hiring Organization Details
Consultant: Ambe International
Address: 507, Shah and Nahar Industrial Estate,, Dr E Moses Road, Worli Naka,, Mumbai – 400018, India
Email: contact@indianpersonnel.com
Phone: +91-8291999288
Latest Gulf Jobs