Abroad assignment | Job vacancies for EL Seif Company in Saudi Arabia, an Engineering company in Qatar, an Engineering company in Uzbekistan, a Ship repairing company in Lithuania, a Korean company in Saudi Arabia, and for Hypermarkets in the Gulf region.
All interested candidates with related experience please send your Cv and supporting documents to the given email address, only shortlisted candidates are allowed to attend the final client interview.
El-Seif Operation & Maintenance Division – Saudi Arabia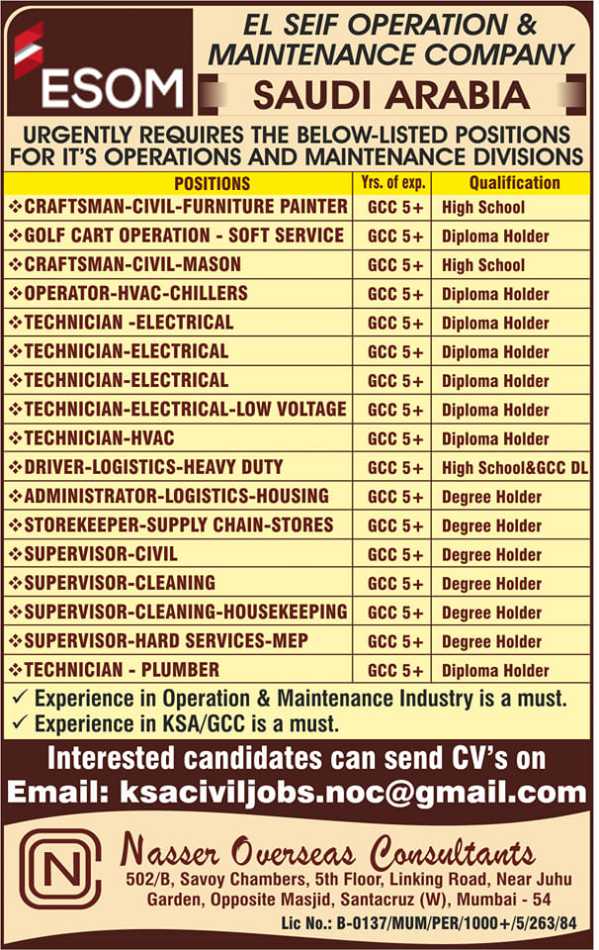 Urgently required for the above-listed positions for its operation and maintenance division in Saudi Arabia. Interested candidates, please send your Cv to the given email address.
Also, Apply for – Asiapower Overseas | Jobs for Saudi, Oman, Qatar, Europe, Uzbekistan
Free Recruitment for Qatar – Short-term project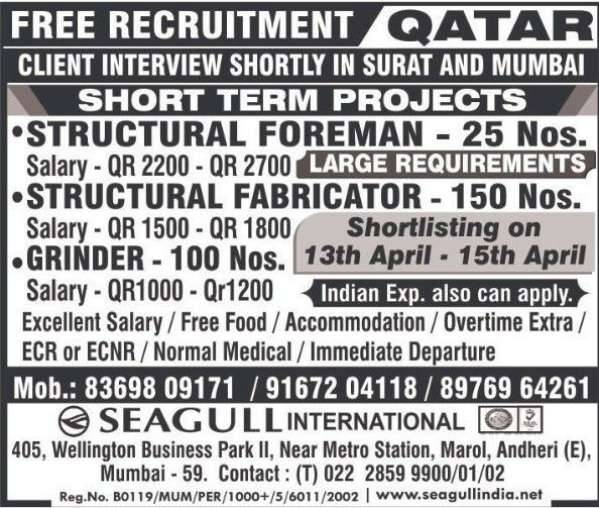 Free Recruitment for Short-term projects in Qatar by Seagull International. Client interview shortly in Surat and Mumbai.
Asiapower job vacancies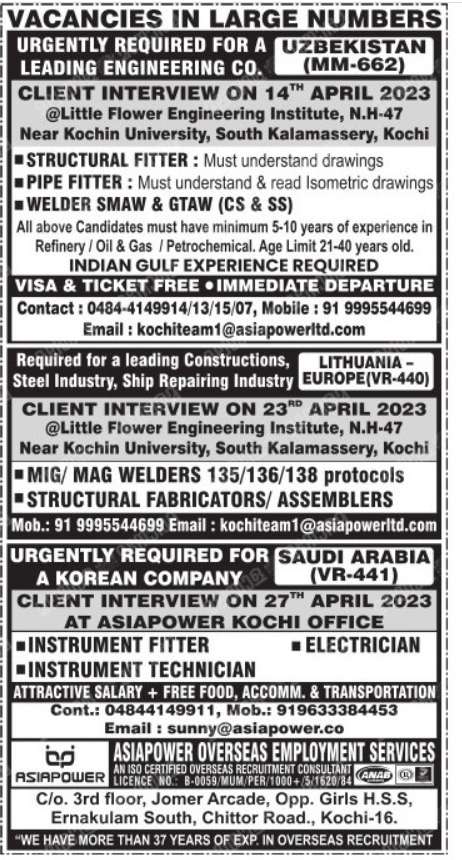 A large number of job vacancies for the leading companies in Uzbekistan, Lithuania, and Saudi Arabia. To apply please send your Cv to the respective email address.
View All Asiapower job vacancies
Hypermarkets jobs in the Gulf region & Malaysia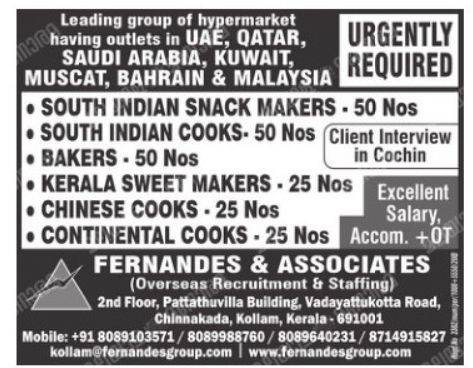 Urgently required the Leading group of hypermarkets to have outlets in UAE, Qatar, Saudi Arabia, Kuwait, Muscat, Bahrain, and Malaysia. Client interview in Cochin.
Apply Process
To apply for any job position please send your updated Cv, education certificate, experience certificate, and copy of the passport in PDF format to the given email address. Don't forget to mention the job position in the email subject line.
नौकरियों की पद के लिए आवेदन करने के लिए अपने अपडेटेड सीवी, शिक्षा प्रमाण पत्र, अनुभव प्रमाण पत्र, और पासपोर्ट की कॉपी Pdf फॉर्मेट में दिए गए ईमेल पते पर भेजें। ईमेल के सब्जेक्ट में नौकरी की पद का उल्लेख करना न भूलें।
Download Android App – Download
WhatsApp Group – Join Now
फेसबुक में जॉब की जानकारी के लिए लाइक और फॉलो करे
More Abroad assignment jobs